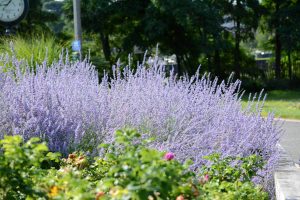 PEBB Enterprises, the entrepreneurial private real estate investment firm, is making its first foray into the New York market with the acquisition of a Long Island shopping center. The firm, in partnership with New York-based Sagamore Hill Partners, purchased Soundview Marketplace, a retail property with significant upside, in affluent Port Washington.
PEBB and Sagamore acquired the 188,109-square-foot shopping center at 10 Shore Road for an undisclosed price. The transaction closed on Dec. 18, 2020.
Built in 1962 and 1977, Soundview Marketplace is comprised of four buildings on nearly 11 acres. Notable tenants include Target, TJ Maxx, Walgreens, West Marine and Ace Hardware. Target and TJ Maxx recently signed long-term leases at the center.
Soundview Marketplace presents an exceptional value-add opportunity for PEBB and Sagamore. It was 75% leased at closing, leaving substantial room to backfill remaining space at present-day rents.
"Expanding into New York with this acquisition is an incredible way to close out the year," PEBB Enterprises President and CEO Ian Weiner said. "This is a particularly exciting asset due to its location, strong anchor tenants and future lease-up potential. PEBB continues to pursue investment opportunities in New York and the broader Northeast market."
"With this acquisition, we have the opportunity to complete Soundview Marketplace's transformation into the area's top shopping and dining destination." Mark Kaplan, Principal of Sagamore Hill Partners added. "Through site improvements and a focus towards attracting best-in-class operators, we can achieve that goal."
Transwestern's John Bell, Jon Kleinberg and Patrick Heeg of the firm's Miami, Atlanta and New York offices, respectively, represented the seller. The property was marketed through the Ten-X commercial real estate transaction platform.
Port Washington is a hamlet, or community, in Nassau County on the North Shore of Long Island. The upscale area is known for luxurious homes, marinas, yacht clubs and golf courses.
About PEBB Enterprises:
Based in Boca Raton, FL, PEBB Enterprises is an entrepreneurial, full-service private equity real estate investment company. PEBB has operated as a family-owned business for more than four decades and takes pride in the company's team of forward-thinking associates who continue to push and expand PEBB's growth on a daily basis. PEBB has an unparalleled track record of acquiring and developing high-quality neighborhood, regional and power shopping centers, as well as suburban office buildings. The company's vast portfolio includes properties in Florida, Texas, Nevada and numerous Midwest and Southeast states.
For more information, visit https://pebbenterprises.com/.
About Sagamore Hill Partners:
Based in New York City, Sagamore Hill Partners is a privately held real estate investment company. The firm focuses on retail and mixed-use properties in the New York metro area and invests across the risk-return spectrum in all parts of the capital structure. Its platform was born out of a strategic partnership with the largest independent retail leasing and management company in the region. For more information, visit www.saghill.com.